Transaction management is an important, and sometimes under-estimated component of achieving an optimum outcome.
Our seasoned team of transaction advisors understand how a well managed process generates value for clients.
A cornerstone of the transaction process is buyer target identification. We study the market and develop a comprehensive database of qualified, potential strategic buyers that have a  synergistic relationship with your company.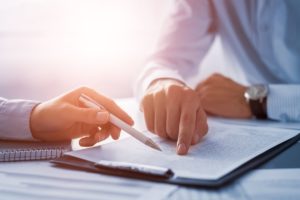 We assemble and package information about your company in a professional way that highlights the synergistic benefits and value drivers.
Interacting with literally thousands of buyers over the years, we have developed a communication approach that generates results in an efficient manner with an emphasis on confidentiality.
As we facilitate the dialog with interested buyers, it allows our client to focus on running the company and avoid the sometimes unpredictable and distracting emotion involved in direct negotiation.
Our approach to transaction management has earned us a reputation for our integrity and professionalism while negotiating outcomes that exceed client expectations.