Resources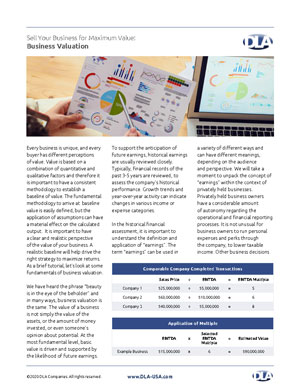 It is important to have a clear and realistic perspective of the value of your business. A realistic baseline will help drive the right strategy to maximize returns. As a brief tutorial, let's look at some fundamentals of business valuation.
Download Document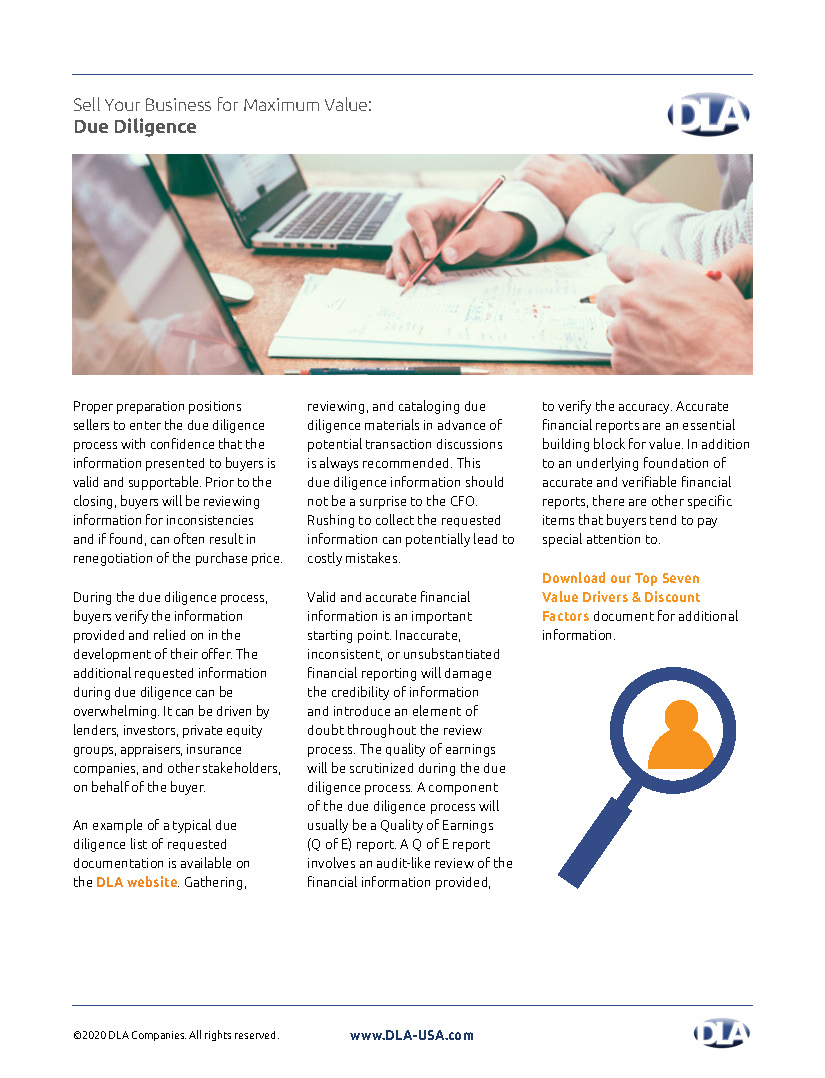 Proper preparation positions sellers to enter the due diligence process with confidence that the information presented to buyers is valid and supportable. Prior to the closing, buyers will be reviewing information for inconsistencies and if found, can often result in renegotiation of the purchase price.
Download Document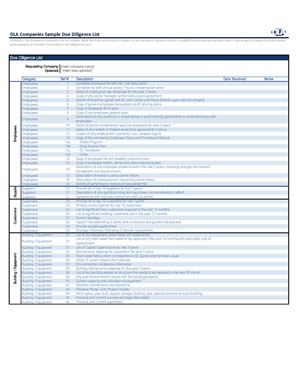 The process building due diligence checklist from scratch can be a daunting task, even for seasoned professionals. The provided sample checklist acts as a foundation for building a customized due diligence checklist.
Download Document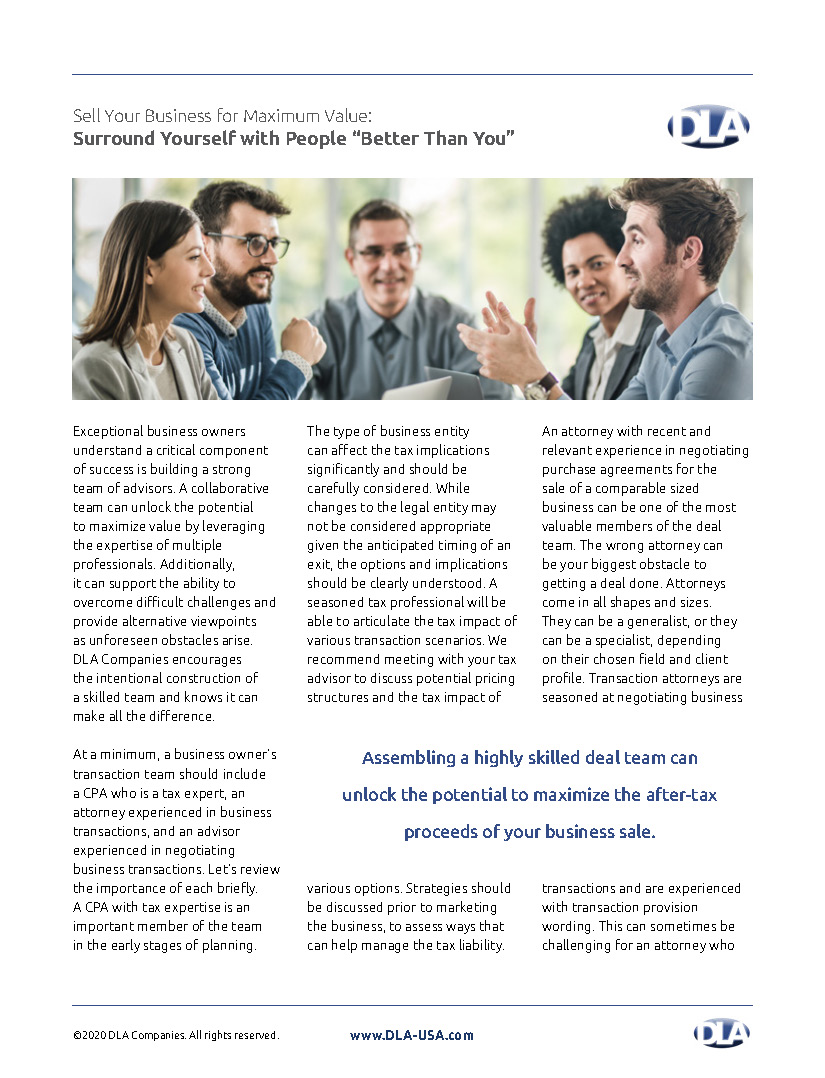 A critical component of success is building a strong team of advisors. A collaborative team can maximize value by leveraging the expertise of multiple professionals. It can also support the ability to overcome difficult challenges and provide alternative viewpoints as unforeseen obstacles arise. DLA Companies encourages the intentional construction of a skilled team and knows it can make all the difference.
Download Document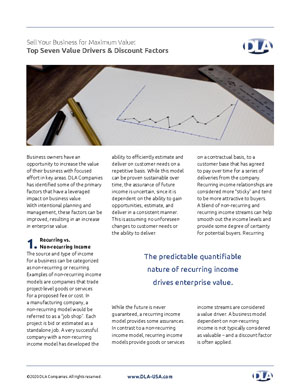 Business owners have an opportunity to increase the value of their business with focused effort in key areas. DLA Companies has identified some of the primary factors that have a leveraged impact on business value. With intentional planning and
Download Document